Get ready for New Zealand
25 March 2022 - NZ Ready is changing: Please check your email for our final reminder asking you to update your access to the site.
Make your move easy with our handy planning tool.
Create a comprehensive list of all you need to do, find useful links and make sure nothing is forgotten.
What's your main reason for coming here?
Used NZ Ready before?
Filling in the questions below will help us create a personalised task list just for you, to help make planning for your move easier.
[[questionnaire.state.index + 1]] of [[questionnaire.state.total]]

1
Start by answering a few simple questions about yourself - this takes less than a minute.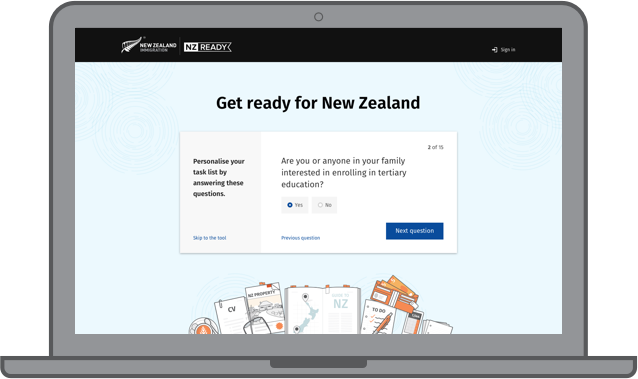 2
Based on your answers, we'll give you a personalised task list. It's a really helpful list that you can also carry with you on your mobile.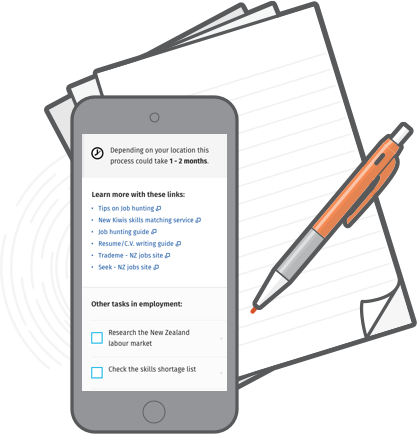 3
With the ability to add your own calendar reminders and notes your task list will help you remember everything you need to do. It will make your move and settling in to New Zealand simple.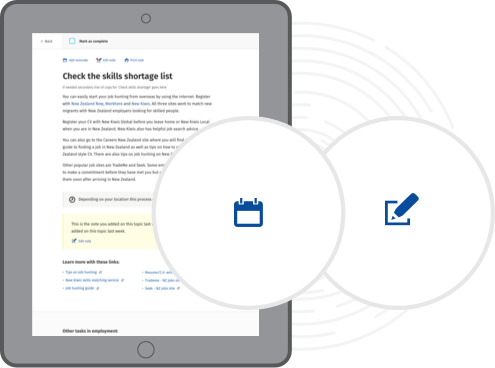 4
Keep track of progress by printing off your task list or returning to the tool to tick tasks off when you complete them.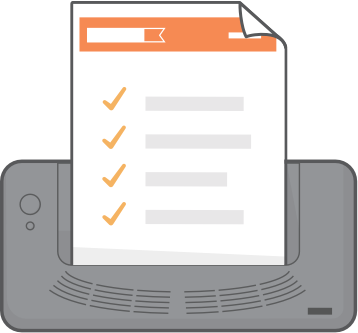 Get started now
Choose your main reason for coming here